Get more comfort and space for dining
A full horizontal view can be arranged by lift of the top pentagon, or with a full skylight, should this be a wish.
To offer a bigger dome for more comfort we show the 45 m² net floor dome where the daily room and kitchen are quite comfortable and with a good relax-corner and place for dining too. As the dome is bigger and with more height than the 25 m² and 31 m² cottage it offers the opportunity to arrange a first floor sleeping room or loft room at 13 m². The size makes it possible for building a summer-house for a longer stay.
Entrance
Bathroom/toilet
Kitchen/daily room
Ground floor net area

Loft room
Interior net area
Basement gross area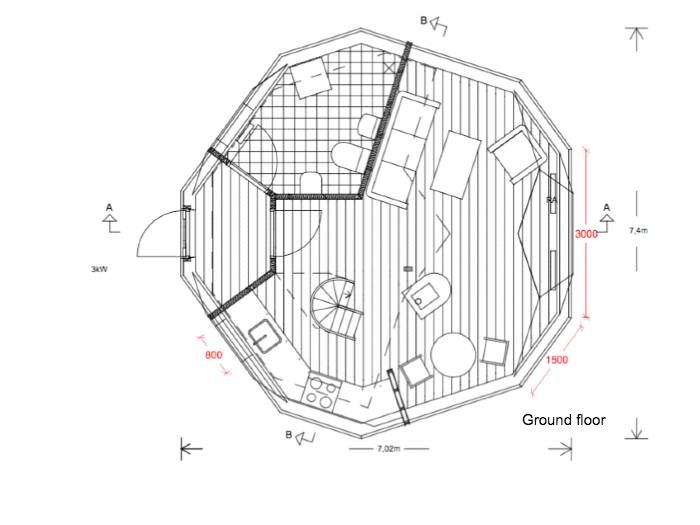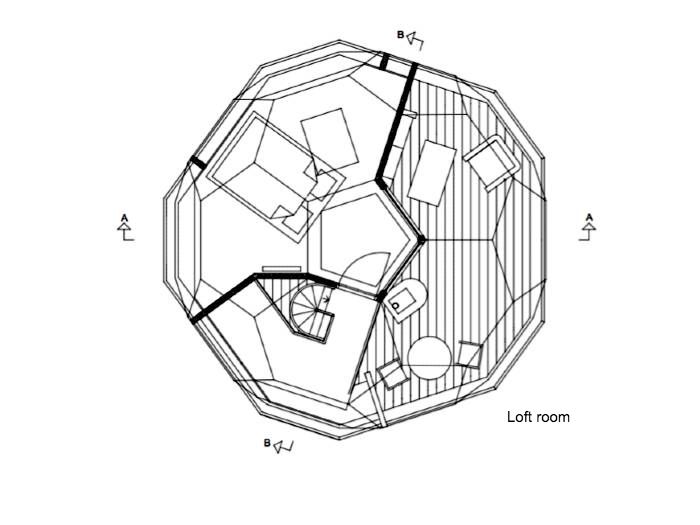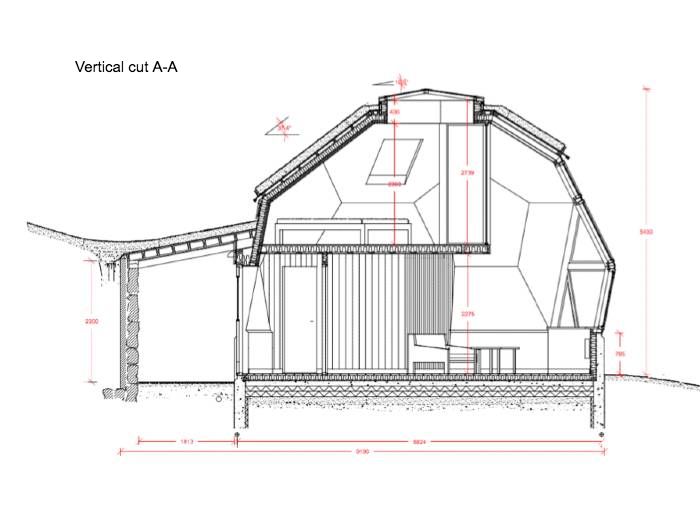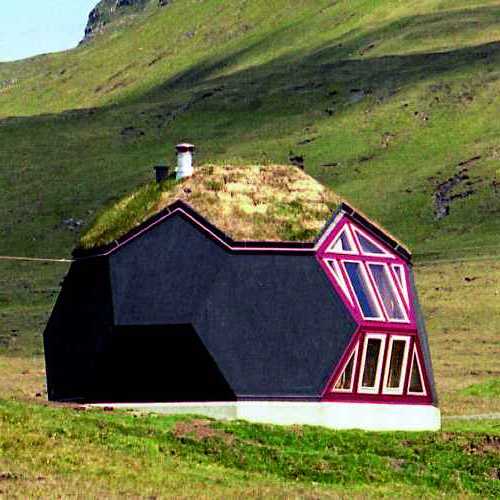 Small domes at 25 m² or 31 m² for sparetime cottage, family stay for some weeks, eco-tourism or housing.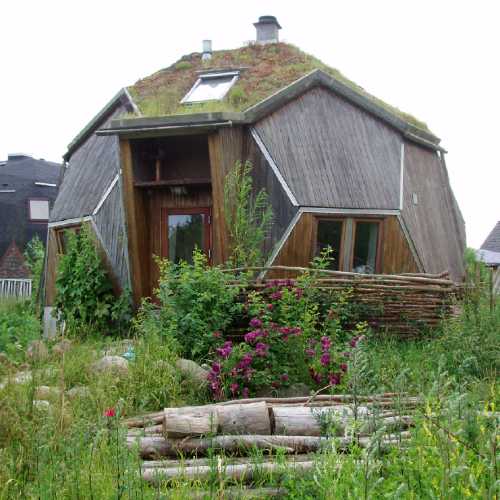 The large domes have two or three floors and are highly suitable for a family home.